Please
login
to take the post-test.
If you do not have a username/password, then please Register before taking any tests.
If you have forgotten your username or password, you can Request a reminder email be sent to you with your username/password in it.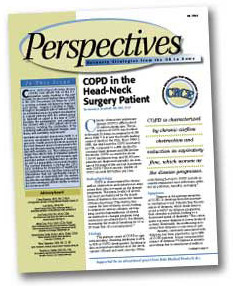 Welcome to the Perspectives online testing center. Please login and/or register before taking any of the available tests.
Currently Available Tests
Webinar 15
Hemodynamic Monitoring: Are We Keeping Our Patients Safe?
Webinar 14
On Demand - Improving Enteral Safety with ENFit® Connectivity
Webinar 13
On Demand - From 2014 to 2022: Update for the Prevention of Ventilator-Associated Pneumonia and Events
Webinar 12
On Demand - Medical Device Pressure Injury: Recommendations from the SECURE Prevention Consensus
Webinar 11
On Demand - Sepsis: Are we doing enough for our patients?
Webinar 10
On Demand - Mitigating Unplanned Extubation: Best Practices, Assessments, and ICU Surveillance
Webinar 08
On Demand - "The Challenges of Caring for the Obese Patient: "What are those things we don't think about?""
Webinar 07
On Demand - Let's get moving! Early mobility in the ICU
Vol.10, No.2
Fighting VAP one step at a time: Early mobility for the ventilated patient. Tracheostomy: Do we need to be concerned about the complications?
Vol.09, No.03
Ventilator-Associated Pneumonia and Tracheostomy
Vol.08, No. 3 RT6/30
Respiratory Care of the Morbidly Obese Patient
Tracheotomy in the Obese Patient
You must register/login before taking any tests.