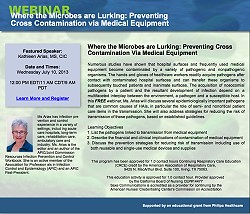 Please
login
to take the post-test.
If you do not have a username/password, then please Register before taking any tests.
If you have forgotten your username or password, you can Request a reminder email be sent to you with your username/password in it.
Welcome to the Better Outcomes online testing center. Please login and/or register before taking any of the available tests.
Note to SWs, PTs, and OTs: This activity has been accredited for nurses. You are welcome to complete the evaluation and post-test to obtain the certificate of completion. You may submit the certificate to your board, however it is up to the discretion of your respective board to accept or reject the certificate.
Currently Available Tests
68
On Demand - Drop Your Mental Load by Picking Up New Innovations for Alarm Fatigue
67
On Demand - Sepsis: The hemodynamic challenging patient
65
On Demand - Pain Management and Fetal Monitoring: Chasing a baby can start even before the delivery.
64
On Demand - The Modifiable Modified Early Warning Score (MEWS): We've come a long way baby!
63
On Demand - Respiratory Device Pressure Injury: Recommendations from the SECURE Prevention Consensus
59
On Demand - The NEW Post-Acute Care COVID World: Emerging Opportunities for Respiratory Therapists
55
On Demand - Breathe Easy: RN and RT Coordination of Care
54
On Demand - Battling Burnout in Respiratory Care
You must register/login before taking any tests.