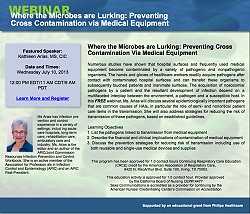 Please
login
to take the post-test.
If you do not have a username/password, then please Register before taking any tests.
If you have forgotten your username or password, you can Request a reminder email be sent to you with your username/password in it.
Welcome to the Better Outcomes online testing center. Please login and/or register before taking any of the available tests.
Note to SWs, PTs, and OTs: This activity has been accredited for nurses. You are welcome to complete the evaluation and post-test to obtain the certificate of completion. You may submit the certificate to your board, however it is up to the discretion of your respective board to accept or reject the certificate.
Currently Available Tests
22
New Strategies in Treating Respiratory Failure: NIV and HFNT as complementary therapies
21
On-Demand: Recognition and Management of the Neonate with Pneumonia
19
The High BMI Mother: Challenges and Care Strategies Related to Patient Safety and the Obstetrical Nurse
18
Doctor this patient is really sick! Early Detection of the Sepsis Patient
17
Management of Neonatal Abstinence Syndrome (NAS): Therapeutic Interventions
16
Ventilatory Strategies for the Flu Patient
15
Assessment of Infants with Neonatal Abstinence Syndrome
12
Saving Lives at the Bedside: Collecting Vital Signs
11
High Flow Nasal Cannula and Non-Invasive Ventilation: Current Evidence and Practice
09
Brooklyn Early Warning System Score: Rescuing the deteriorating patient
03
Unplanned Extubation in the NICU: Preventing the Risk
You must register/login before taking any tests.